Marketing
Need to get your brand noticed? It's not easy to engage audiences in today's marketplace, but it's what we love to do. Whether you are using basic tools like MailChimp and WordPress; or a multi-faceted system like Adobe's Marketo; we can set up automated marketing systems that save you time; communication calendars to keep your content focused and on schedule; and lots more.
Strategy Sessions
Sometimes you just need someone to provide marketing advice or guidance – and we can do just that. Our one-on-one Strategy Sessions can identify ways to streamline your communication systems, plus uncover new campaign ideas. These sessions can be taken on an as-needed or regular basis. Read more.
Print Design
We design a range of products for small and medium businesses in the creative industries. From look-books to logos; brochures to branding, and signage to stationery – simply contact us to find out how we can help take your marketing to the next level.
Web Development
Whether you need a single one-page website, or a full e-commerce site with payment gateway, we can help. Best of all, our sites are easy to administer so you can update your site anytime in the future.
Founded in 2002, we provide design services for clients across a range of industries, including software, architecture, fashion design, and charitable organisations.
Wondering what our unusual name is all about? Tesserae is a term used to describe the small pieces that form a mosaic. And that's how we like to think of our design team – as unique pieces that together, form a complex network of talent.
Thank you so much for all your help this past year! The entire team have been impressed with your efficiency and beautiful designs. I don't know where we would be without you!
Tessa is great because she gets things correct the first time! We love working with Tessa and Tesserae, and continue to do so. Very highly recommended!
I just wanted to touch base to say thank you for everything today – WE LOVE IT ALL! Thanks again for everything you have done - it was fabulous working with you!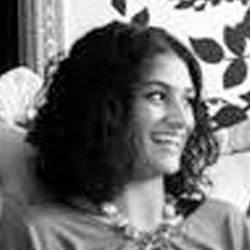 Odile Chauvet
Founder and Partner
Soco Creative
It's so nice to have both a logo and a website that I'm proud to say is ours. You truly are a blessing to us. The site looks fantastic!!!
Fabe Keily
Founder
What Working Women Want
Your social media strategy has seen me tap into my target market much more effectively. I love the simplified look and feel of all my materials!
These (instruction booklets) look phenomenal! The team will be so excited for the final product!
K Kuhnlein
Product Manager
GRAPHISOFT North America
Not sure where to start? Contact us to arrange a meeting to discuss your needs.